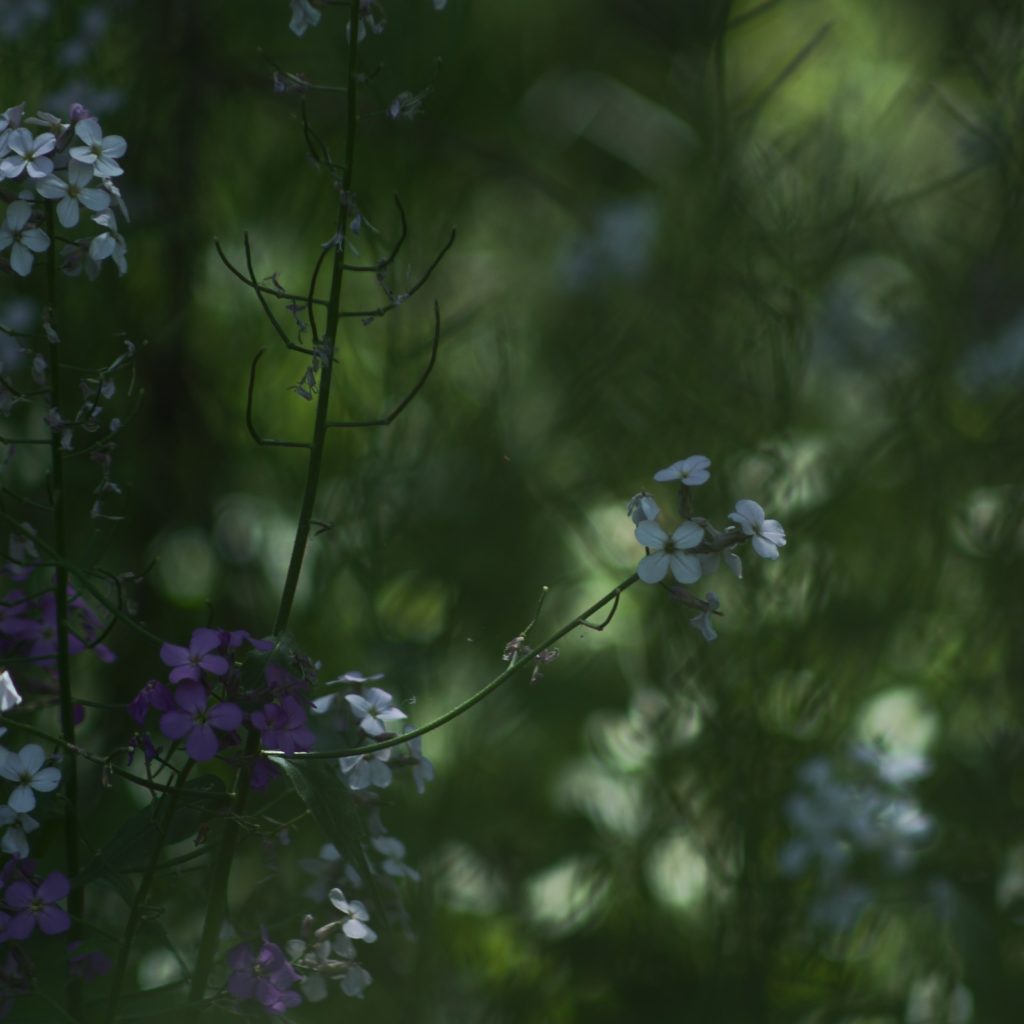 A very common flower throughout the region, whose name I don't know, covers the shady ground a few metres from the bank of the dry river that feeds Devil's Punch Bowl.
Small birds take brief rests on the few evergreen trees near the Punch Bowl; this tree, to me, looks like some sort of fir, and the bird is a Red-winged Blackbird, very common throughout Southern Ontario.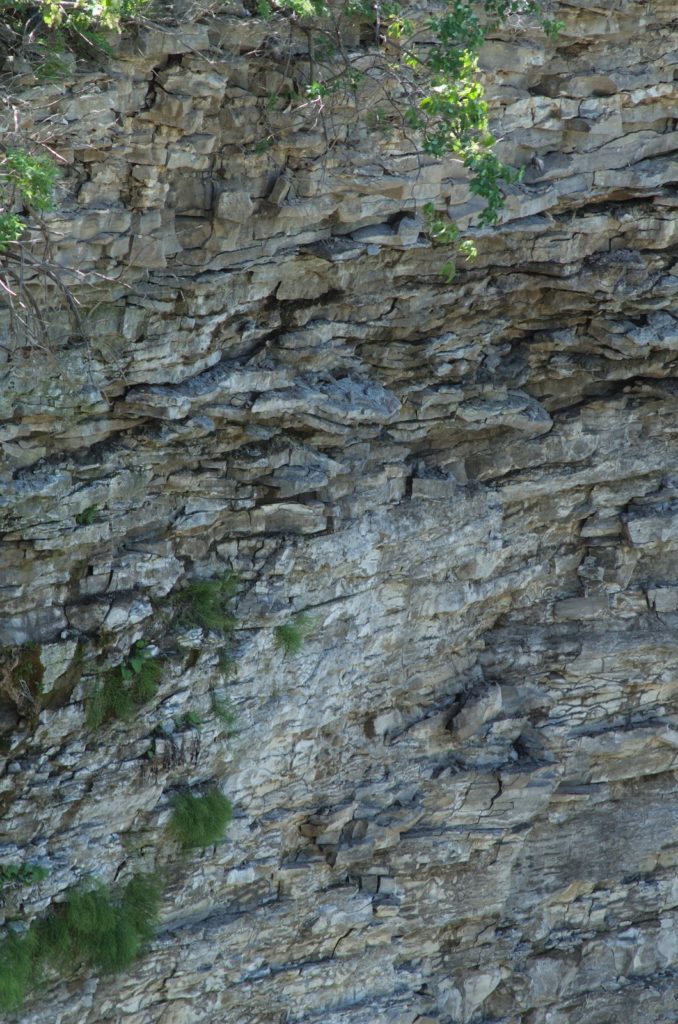 The face of the Devil's Punch Bowl, a round limestone cliff through which water seeps slowly in this relatively dry season, enough to feed some greenery.  The Punch Bowl is one of many waterfalls in the city of Hamilton, Ontario.